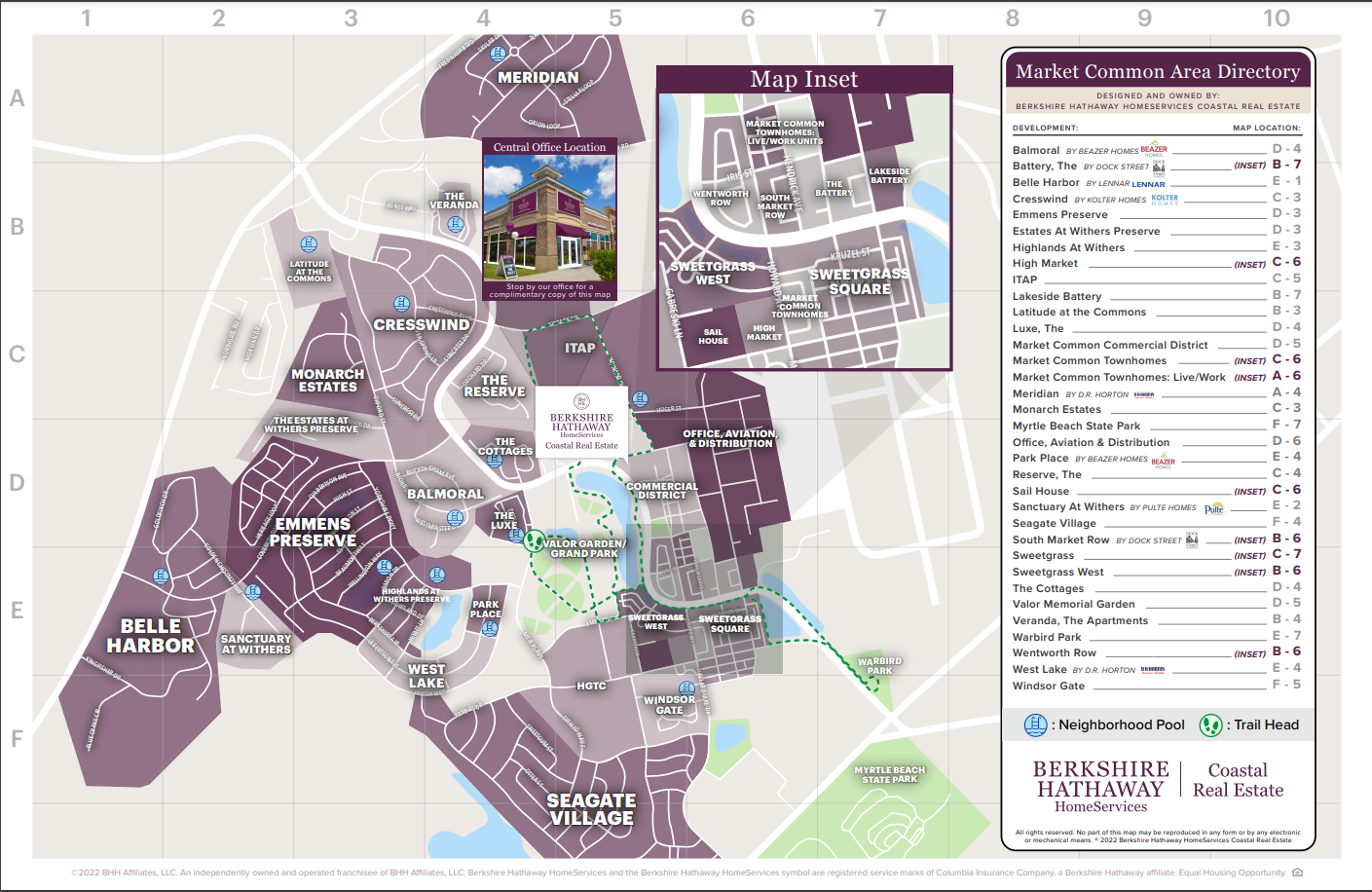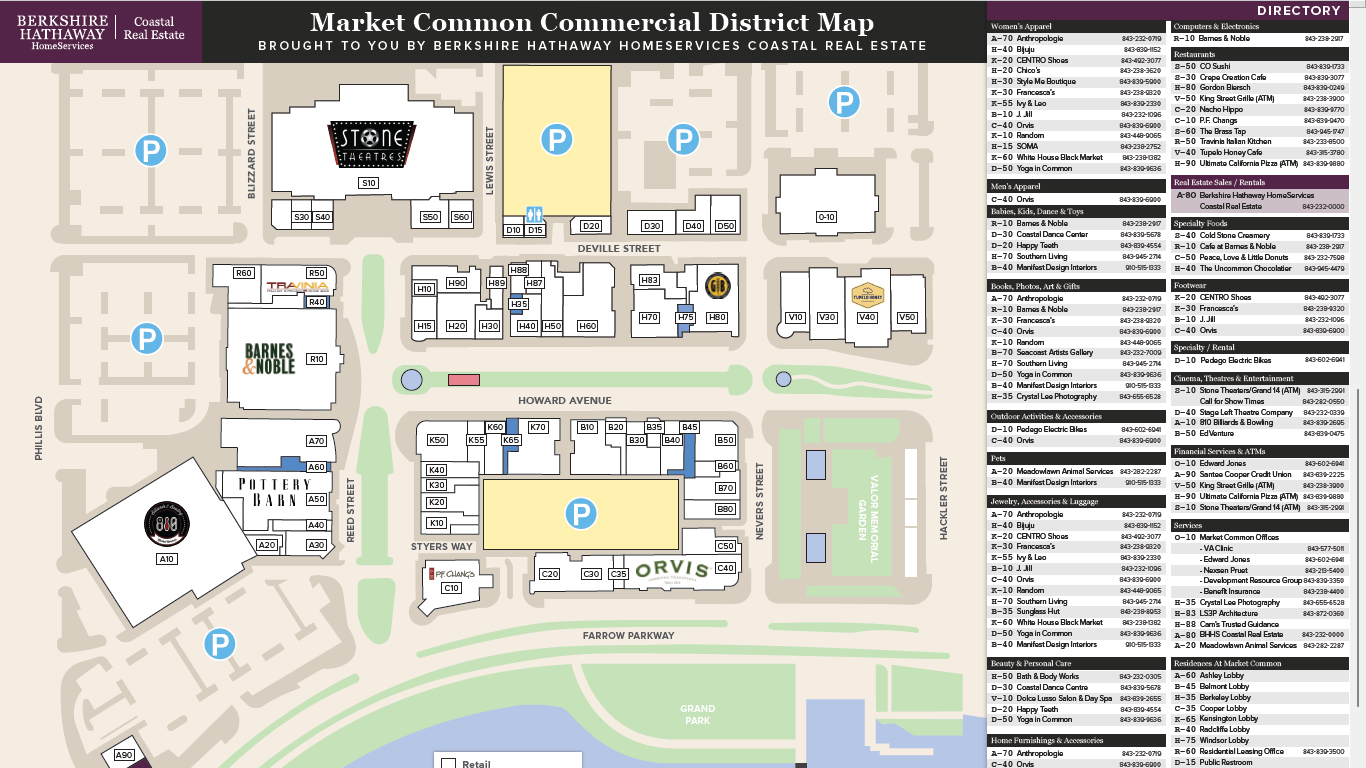 As your Real Estate representatives within The Market Common, you rely on us to:
Advise you on all the varied benefits offered among the different communities.
Represent you as a "Buyers Advocate" in negotiations with New Home Developers at no extra cost to you.
Help acclimate you to this community and why it is such a special place to call HOME!
If you use this map to tour one or all The Market Common Communities' developer model centers, please inform the site salesperson that our map directed you to their model.
In short, we work with every community in order to help them help you.
Please fill out the form below and you will receive an email from us. If you do not get the email in the next 5 minutes, check your spam/junk folder.
This printable map has been developed to familiarize you with the Market Common Community, compliments of Berkshire Hathaway HomeServices Coastal Real Estate.
We stand ready to give you a complete orientation to help guide your decision-making process during your search for a home. Stop by our office or call us at 843-232-0000.