Berkshire Hathaway HomeServices Coastal Real Estate is a premier full-service real estate company dedicated to customized marketing solutions at the highest level for all of our clients.
Our marketing campaigns consist of thorough, integrative evaluations of the details that will help your home compete at the highest level with other homes for sale. We use 3D Virtual Tours, Drone technology, and all of our properties have exclusive access to our Coastal Real Estate magazine, a community publication produced in-house with a readership of over 100,000 along the Grand Strand.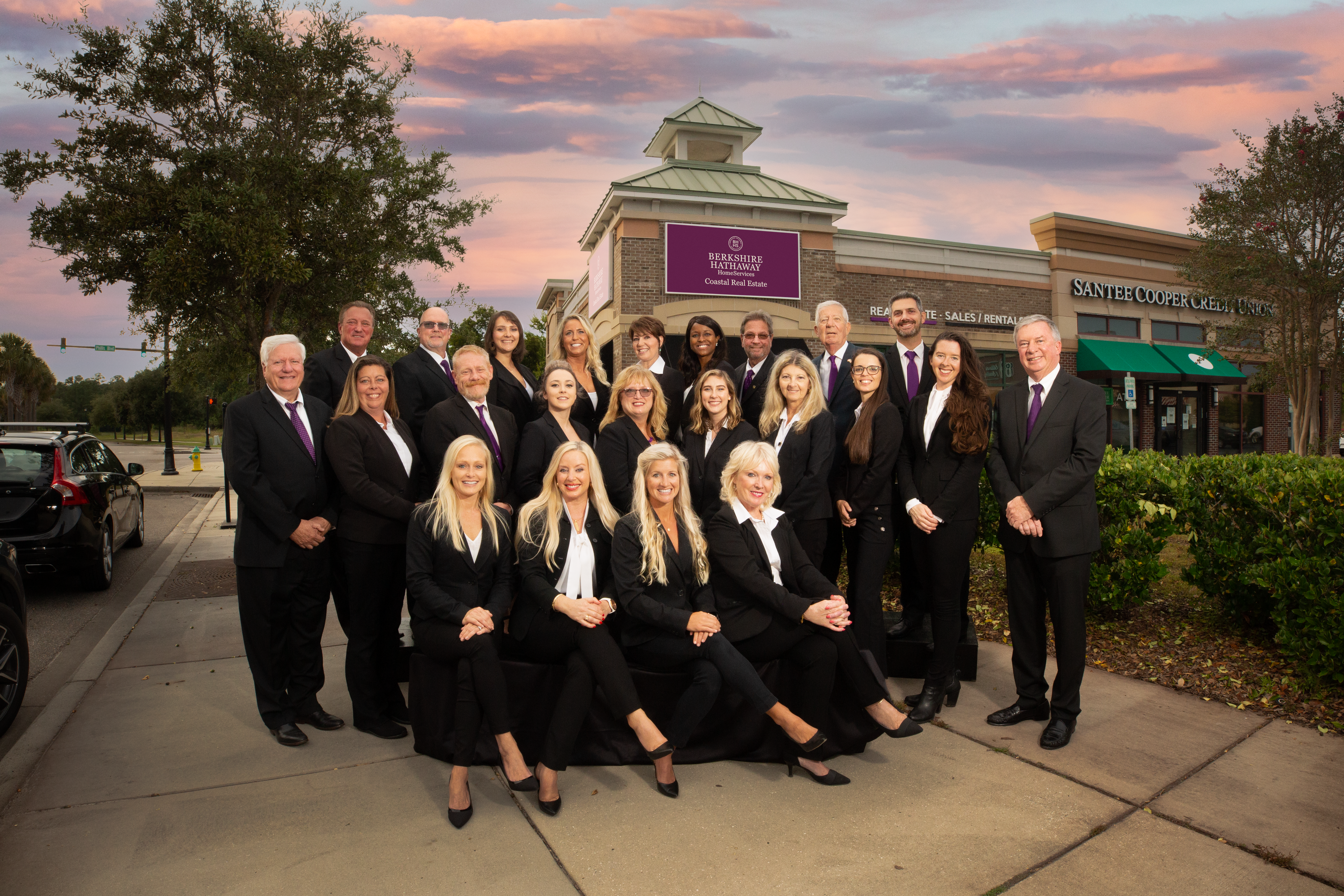 An Ambitious Agency with Ambitious Agents
Selecting the right agent is the first step to making the best sale of a home. Luckily, all of our agents are ready and qualified to help you.
Traditional Listing Strategies
We Do All of These Plus So Much More
Identify Motivated Buyers
By integrating CRM and website, we can identify the top 5-10 buying prospects for your property. We'll segment according to your needs and match prospects to your home's features, producing a list of buyers who are most likely to purchase your home.
What made you fall in love with your home when you first bought it? What do you truly cherish about coming home everyday? Chances are, the next buyer will be motivated by the same features. Let's tell the story. 
Effective Marketing Strategy
We Bring Your
Space to Life

with 3D Virtual Tours
The Matterport 3D Showcase is the
most realistic, immersive way to experience


a property online.
Blow prospective buyers away with a 3D Showcase  – an immersive online 3D experience that gives buyers a true sense of the feeling of your property before they ever see it in person.
We put Matterport's industry-leading technology to work for your listing. Weed out less interested buyers, and attract more qualified open house attendees.
Competition for buyers is fierce. Your home will have the latest in real estate marketing technology to increase exposure and showings. 
The 3D Matterport Showcase, thanks to its revolutionary technology, will engage buyers immediately and increase in your home.
There are hundreds of listings that are competing for buyers attention. Your listing will have the edge needed to stand out from the crowd.
Your listing will have a greater chance to sell quicker thanks to the added attention your listing will receive from buyers thanks to the 3D Showcase.
Digital Marketing Strategy
Utilizing the Web to Get your Home Sold
In this digital age, our company recognizes the importance of having a digital marketing strategy in addition to our print marketing. We work to make sure your home is seen by as many as possible through multiple online platforms. And, to ensure it is showcased properly, we make sure it can be viewed on any screen, including a phone, tablet, laptop or desktop computer.
We Have an Expert Team Working to Assist Our Sellers
Our on-staff, professional photographer has over 15 years of experience and ensures that the first impression of your home is a positive one.
We have a professionally trained graphic designer creating stunning graphics to market your home at the highest level.
Our certified Matterport technician goes to each property to capture a 3D virtual tour and digital floor plan. This is particularly useful for out-of-state buyers!
We employ a nationally recognized social media developer to get as much exposure online as possible.
The real estate assistant is available 7 days a week for our agents. The assistant coordinates open house schedules, analyzes the market, and so much more.
We have an on-staff coordinator who provides scheduling and sign setup. We have also invested in Covid-19 safety kits to ensure each open house is safe for everyone.
If you have a preferred agent to work with, contact us, and we will forward your information to them. If not, we will happily introduce you to one of our qualified agents to assist you in the buying or selling process.
Please fill out the form and you will receive an email from us. If you do not get the email in the next 5 minutes, check your spam/junk folder.